What Our
Clients & Partners

Say...
Randy Carter has always been very helpful throughout the entire process. He helped me get into my first home and walked me through the whole process. Now three years later with Movement Mortgage, Randy walked me through the process of refinancing my home. He always explains things thoroughly, open to multiple questions, and has a great attitude which makes the whole experience with him enjoyable and easy. The staff are also very on top of getting the documents to you and ensuring you get them signed in time and are always quick to respond to any questions. Super thankful to have someone like Randy that I can trust through a process that can be daunting for a first time homeowner.

-Kelli Nicole
Randy helped us purchase our first home and answered all of our many questions quickly and professionally. He and his team made the stress of being a first time home-buyer an easy one! I would definitely recommend Randy and his team to anyone looking to purchase a home!

-Nghia Tran
As a buyer in today's market you need an edge, that edge is named Randy Carter. Randy and his team came as a referral from our Realtor after we had been working with some of the *bigger* brokers who just couldn't match Randy on speed, flexibility, and a deep willingness to do what ever it would take to get us our home. He worked directly with our Realtor and the seller's Realtor to get the job done and make sure they felt like our offer was as good as gold.

-Charley D'Alba
Randy Carter and his team were fast and knowledgeable throughout our home mortgage lending process. Randy kept us informed on all details of the process and never skipped a beat when it came down to the finish line. He even personally showed up on our closing day which meant a lot to my family. That to me shows how much Randy cares about his clients and trying to make this stressful process as smooth as possible.

-Jeremiah H.
Randy has helped us with several mortgages and refinancing, we wouldn't go to anyone else. He is professional, very knowledgeable, and a great person. If we could give him a 10 stars we would. He's the best.

-kelly anderson
Without Randy's expert advice and assistance, I could not have purchased my property. He was able to give me a full loan approval, for more than I had anticipated, on a very tight timeline. He was available and supportive throughout the process. Highly recommended!

-Carol Rubin
By far the BEST lender in town. So easy to work with, fast turnaround and always pleasant. We always look forward to working with Randy and his team.

-Jill MacMaster
I wouldn't want to go through financing with anyone else!!! Randy also exceeds expectations! Randy checked in every step of the way. I felt like a human not a number.

-wwpeterson62
Randy is awesome. He is by far the best person I've worked with. He is genuine and truly cares for the best interest of his clients. Thanks so much!!!

-Seth
We LOVE working with Randy!!! Super responsive and kept us apprised of each step! This was the second time in a little over a year we worked with Randy and is team! If there's a third time in our future, Randy's our pick!!!

-JolineW
I have worked with Randy Carter for years in a professional capacity. As a realtor, I know that when I send clients to Randy they will be well taken care of and provided with competitive rates and loan products well-suited for their needs. Going through the process as a buyer this time was also a great experience. The service and knowledge Randy and his team bring to the trans- action is invaluable!

-Sam Messina
Randy definitely went above and beyond helping us. When we initially contacted him he was on vacation, but that didn't stop him from reaching out to us. We switched lenders in the middle of our purchase and it was the best decision! Randy was professional, knowledgeable and you could feel his sincerity in helping us. We even closed early. Definitely appreciate all his hard work and would refer anyone to him!

-P. Thomas
Randy Carter was GREAT! Very knowledgeable, patient and helpful. He was there every step of the way, and I would not have been able to purchase the property without his guidance. Randy is a true professional (and an all-around good guy!)!

-satisfied buyer
Submit Your Review!
I'd love to hear from you! Use this form to send over details about your experience with me.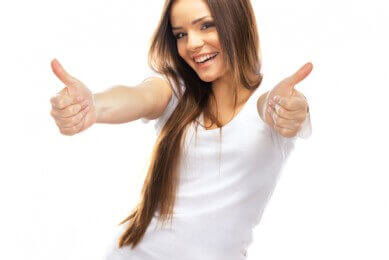 Get Your FREE Pre-Approval Letter Now!